TOM CORCORAN
National Geographic Society Global Explorer
Ethnographer, Cultural Heritage & Biocultural Diversity Conservationist
​
"Exploring the diversity of life,
through the story of the human spirit"
​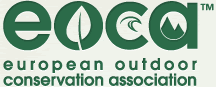 Karachi City Pakistan
Refugees and Stateless People
Refugees and stateless people, particularly women and girls, are often denied their cultural rights, the right to practice their traditional way of life and pass on their heritage. There is within the humanitarian sphere a clear sense of need for people to engage in their own cultural story in their own language. In Karachi, an exciting area of my research is tracking the lives, arts and livelihoods of Afghan and Rohingya families living in protracted states of displacement and statelessness. Just one example: using traditional craft techniques, designer, Huma Adnan has been working with refugees and stateless women in her home town of Karachi to develop opportunities for income.
see more at
Qissa Khwani Bazaar

Peshawar
Street of the Storytellers
For more than 2,000 years, pilgrims, nomads, merchants and armies have journeyed to the vibrant outpost of Peshawar, Pakistan. In the centre of Peshawar is the walled market of Qissa Khwami Bazaar (the streets of the storytellers) which exists today much as it did in ancient times. Residents within the great walls of the Bazaar keep "Hindko" the language of the early Buddhist kingdom alive in daily trade. Within the bizarre, we are recording the heritage stories, the stories of the past directly from the local families, many of whom can trace their historical roots back to the birth of this ancient market place.
​
How does Intangible Cultural Heritage support refugee resettlement, local integration or returning home?
Learning from the Rohingya
Intangible Cultural heritage (ICH) often referred to as "living heritage" encompasses natural, spiritual, artistic and/or man-made spaces, places, items or activities including traditional practices and sense of place and traditional knowledge. How does ICH contribute to the spirit of the displaced Rohingya population who call Rakine State in Myanmar home. This project explores ICH, the past and present refugee knowledge, based on oral traditions and lived experience and how it contributes to refugee resilience and safe and better ways of living.
Picture: Tom Corcoran 2019, Rohingya men building from bamboo, Cox's Bazar, Bangladesh,
Utilising cultural heritage for Afghanistan's refugees returning home
With decades of conflict and reoccurring natural disasters, Afghanistan has always been positioned at a crossroad of amazing cultures where the civilisations of South Asia, the Near East, Central Asia have merged traditions over the millennia in a mixture of trade and migration. This complex history of Afghanistan has given rise to some of the most important cultural artistic expressions. In a partnership with Turquoise Mountain Trust and the Norwegian Refugee Council this project looks at ways of restoring traditional building practice while assisting refugees returning to their homeland.
Picture: Tom Corcoran 2017 Afghan family discussing culture and the importance of local heritage
Burundi Refugee Communities and the Value and Conservation of their "way of life"
Cultural heritage in the modern day is considered a very broad term that encompasses natural, spiritual, artistic and/or man-made spaces, items or activities or traditional practices. Apart from sometimes being grand, sometimes beautiful or sometimes mystical, cultural heritage is brimming with value and adds significantly to the personal notion of place, belonging and identity and thus the ability for people to settle or integrate. This research project views and values cultural heritage as a tool for refugee local integration and return and resettlement.
Picture: Sebastian Rich 2016, Burundian traditional dance and drumming, Nduta Refugee camp
Burundian Refugee, Emergency & Traditional Shelter and Environmental Resource Management, Tanzania
Where is home for you? Possibly the most asking question for people on the move. For as many as 200,000 Burundians, refugee camps in Tanzania have become there home. The movement and gathering of people in a new and unfamiliar place can also have significant impacts on the environment in numerous ways. In Nduta, Mtendeli and Nyaragusu refugee camps my team were tasked with designing and working with local artisans and families to create a sustainable shelter for
For more information see; UNHCR Tanzania
Photography by Tom Corcoran for UNHCR
From logging and poaching to adventure and biocultural diversity tourism, West Sumatra
​
Indonesia's tropical forests are disappearing faster than any other forests on earth. The Gamaran Protected Forest in West Sumatra hosts a myriad of wildlife, wild rivers, waterfalls and expansive cave systems. It is a potential hotspot for outdoor enthusiasts and a critical link to the local community conservation vision. The current threats to the forest include poaching and illegal logging to supply wood for building, brick firing and illegal export.
Reducing deforestation and forest degradation in West Sumatra, Indonesia.
Traditional clay brick making in Indonesia is responsible for the removal of many hundreds of square kilometers of wildlife habitat each year. As a National Geographic Society Global Explorer, Tom is working with communities on alternative fuels for traditional brick making and alternative livelihoods for illegal loggers currently working in Sumatra's protected areas.
​
Burundian Women and girls keeping cultural heritage alive in Nduta refugee camp, Kigoma, Tanzania
National Geographic Global Explorer
United Nations Environment, Culture & Early Recovery Adviser
Cerdas Lingkungan Indonesia Program Director
Centre for Conservation & Livelihood Development Research and Project Management
Irish Aid Rapid Response Corp
'Highlighting the inextricable link between humans and the natural world'